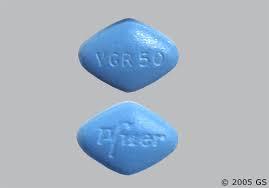 Sometime ago, before the unexpected advent of Sildenafil as a significant solution to Erectile dysfunction (a condition in which a man cannot achieve or maintain an erection more commonly known as 'ED'), the ED riddle had remained unsolved. Although, since the 'accidental discovery' of Sildenafil as a drug that could be used in the management of erectile dysfunction, different pieces of the erectile dysfunction puzzle have been pieced together and other drugs have been developed that perform a similar function.
In 1989, a pair of Pfizer research scientists in the UK developed a drug compound known as Sildenafil Citrate originally intended for use as a medication in the treatment of hypertension (high blood pressure) and angina, a chest pain that is caused by coronary heart disease. In the progress of carrying out clinical trials to have a better grasp of the drug compound, the researchers made a discovery that forever changed history in the medical and pharmaceutical world, they discovered the drug was more effective at enabling the subjects to achieve an erection than even the purpose for which it was intended, at the time, there was no known drug that could perform the same function and this became a business opportunity for Pfizer, hence in the early nineties, it acquired patents in the United States and United Kingdom to the little blue pill it discovered- Viagra. Although Pfizer struggled to acquire patents for its discovery of Sildenafil as a treatment for erectile dysfunction in several other countries like China, Australia and some European countries and lost, that didn't stop it from making waves in the worldwide market for several years.
Teva Generic Viagra
In 2012, Viagra generated about $1.14 billion in U.S. sales and more than $2 billion worldwide and this market success of the drug opened the eyes of Teva Pharmaceuticals to the opportunity presented by Sildenafil. Since the year 2010, Teva Pharmaceutical Industries Ltd had plans to introduce a generic version of Viagra into the United States market but this move was blocked by Pfizer Incorporated as it sued Teva. Although Pfizer's rights to patents on Viagra is set to expire in April 2020, Pfizer Inc reached an agreement with Teva Pharmaceuticals USA in 2013 that allows Teva to launch its generic version of the blue pill in December 2017, this is because Teva agreed to pay an undisclosed royalty sum to Pfizer for the license to produce a generic version of the blue pill.
Sildenafil is a phosphodiesterase-5 (PDE5) inhibitor meant for the treatment of erectile dysfunction (ED). Recently, when Teva Pharmaceutical Industries Ltd exclusively launched its generic Sildenafil product in the United States on December 11, 2017, its Executive Vice President, Brendan O'Grady, said that there is an estimated number of about 18 million men in the US. diagnosed with ED and the launch of Teva's sildenafil tablets affords them a generic treatment option for ED. He also said the company's team ensured that patients are able to access the medicine—through both traditional and more innovative channels. Teva has also made certain services available for patient support, one of such is the sildenafil savings card for those who meet set requirements to be eligible to take advantage of the program and may pay a few bucks or $0 with the most benefit of up to a hundred dollars per filling, for up to 6 sildenafil tabs prescriptions.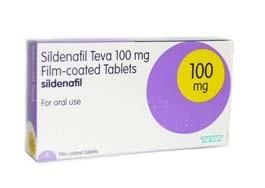 How Much Will Viagra Cost When It Goes Generic?
At what price can generic Viagra, Sildenafil, be purchased? Sildenafil is very popular among health practitioners and they are quick to prescribe it in its varying strengths to their ED patients. With the addition of e-commerce status to the internet, a great number of people search for products, including medicines to purchase on the web. There are a great number of sources where you can get Sildenafil drugs and they are not limited to the web, brick-and-mortar drugstores also sell Sildenafil drugs, your choice depends on your idea of the advantages and disadvantages of both channels. Cost of Sildenafil varies across both channels- offline and online, depending on a number of factors, where you are purchasing from, who you are purchasing from, whether you a new or returning customer or whether or not discounts are offered.
Pharmaceutical stores online provide Sildenafil pills at prices ranging from $1.30-4.00 US Dollars per pill and $13.00-40.00 US Dollars per ten pill bottle. Beware of fraudsters, among these sites offering Sildenafil products, there are those who are out to make you a victim of their wiles. Off the web, Sildenafil ten pill bottles are priced at $40 US Dollars and above. If you wish to purchase Sildenafil products, check out our catalogue of trusted pharmacies where you can make a purchase.
Conclusion
It is estimated that over 140 million men worldwide struggle with sexual impotence, that is, erectile dysfunction. Luckily, Sildenafil constituted drugs like Viagra, Teva Sildenafil, Revatio, etc. have been discovered to help substantially in managing erectile dysfunction. Sildenafil works by increasing blood flow to the penis when the individual experiences sexual stimulation, by this, the individual is able to achieve an erection in order to perform sexual activity. It is usually recommended that you begin with a 50 mg dosage, watch the effects and consider increasing or reducing your dosage, this information does not encourage you to engage in self-medication as most Sildenafil drugs are prescription only, consult your doctor before using prescription medications. Generic Sildenafil products are available in countries where Pfizer does not hold a patent for the drug and is abundant online. Check out a list of recommended pharmacies on our site to purchase your Sildenafil.